Rivers and Rails may be just another brewery, but to us, we are one of a kind. Coming in, we hope you feel like family. We have a 10 tap tower that Jonny lovingly fills with his favorite brews, we have a game cabinet that will fill every need, families are encouraged to come in and relax and have fun, we have soda's and lemonades for all, and we have a pizza menu that will make your mouth water. Beyond the beer and food, we have a comfortable vibe with an amazing deck. So come in with friends, come in with a good book, or come in with family. We're ready for you!
The Rivers & Rails Brewery story most likely isn't typical for a start-up brewery, as it all started with two soccer moms, meeting through their children, and discovering they shared the same passion for you know what – beer. It helped that one of their husbands just happened to be a home-brewer, and the other being a "business guy". Take two ambitious couples, a few beer-filled nights and you get the idea to start a brewery.
Take two ambitious couples, a few beer-filled nights and you get the idea to start a brewery. 
Next steps – put together a business plan, find a building, purchase equipment and put the plan into action (or so we thought). Throw in limited access to an architect and oh, I don't know, a pandemic – and we were left to simply wait. Through the months and months of waiting, we took advantage of the extra time to perfect our brews (there were a lot of tasting sessions) and finalize the details of creating a comfortable, family-friendly atmosphere for people in our community and visitors to stop in, drink a few good beers, and making memories.
The wait is almost over, opening day is set for June 15, 2022! We could not be more excited to share our passion with the community. So, stop in and indulge on a hand-crafted brew, eat some pizza, or get some food truck grub and enjoy the views of the Red Lake River.
The brewmaster, the man-with-a-plan, the beer connoisseur. Jonny has practiced his home brew for a few years and is super pumped to bring his amazing creations to a bigger system. He loves and appreciates all beer. He sees every beer as having a unique character and is a form of creativity and art. He has a love for crafting beer goodness, creating over 100 different recipe masterpieces and sharing his creations with others.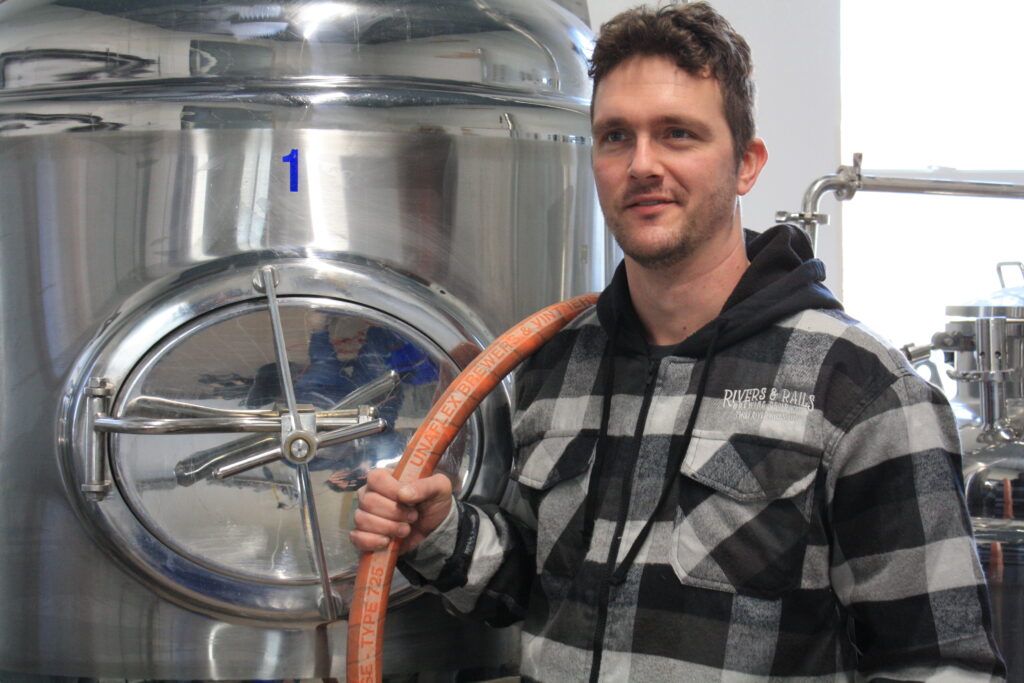 The business guy, the doer, mr. fix-it and negotiator. Anton is a visionary who loves projects and making them amazing. His love for beer began in the 80's, well maybe not that long ago, but it's been a while. The organizer of our building remodel, he's the one that made this space happen.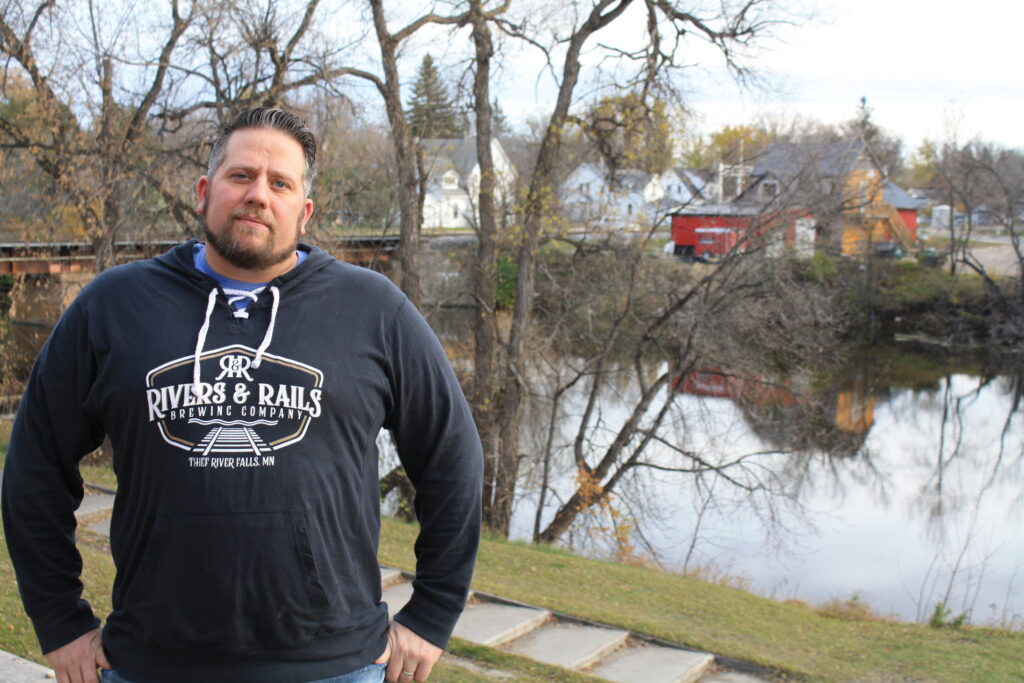 The supporter, the motivator, the organizer. When in doubt, Nellie is there to lift us up, try any beer, and gets the ball rolling. All of our amazing swag runs through Nellie's path. Nellie also helps with all of our Human Resource needs. You name it, and Nellie will likely add to her resume for it. 
[favorite beer]: juicy IPA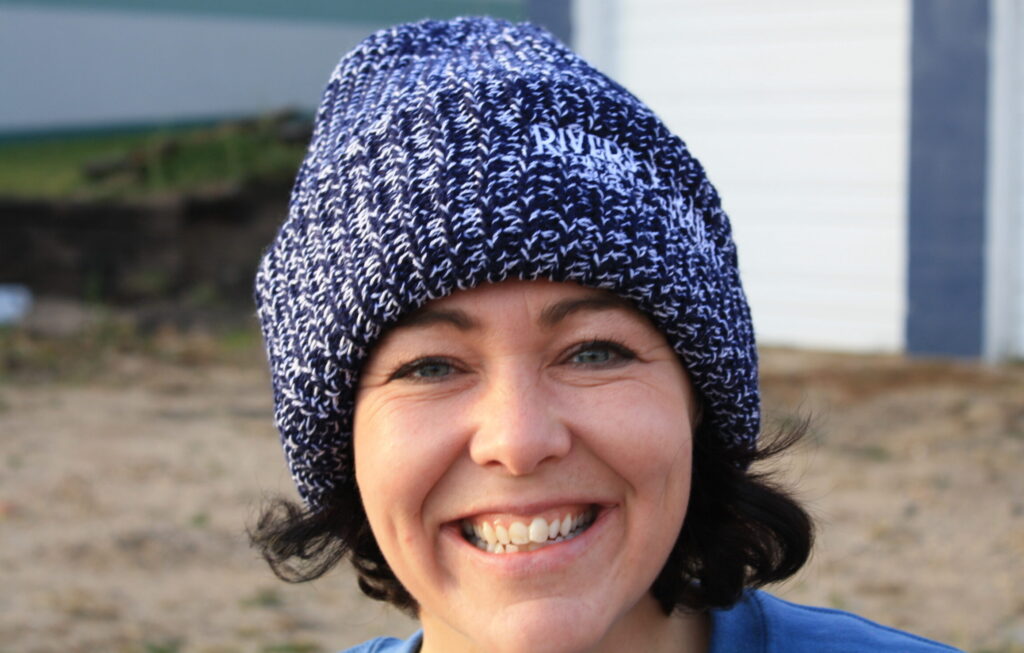 [marketing | event coordinator]
The partner, the connector, the figure-it-out-as-we-go-along. Melora began this journey by introducing herself to Nellie at the grocery store so their kids could play together after preschool, and the rest is forming history. Melora is the face (or words) behind social media, branding, and more. Want to have an event with us? Talk to Melora. Want a food truck at our place. Talk to Melora. 
[favorite beer]: Cream Ales